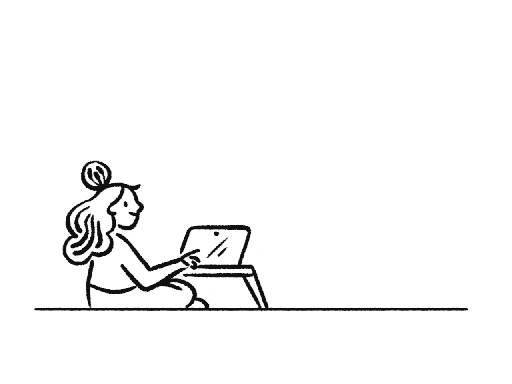 What is Overloop?
Overloop is a sales engagement, outbound, and LinkedIn automation software.
Send ultra-personalized multi-channel outbound campaigns mixing cold emails and LinkedIn automation.
Start your 14-day free trial
Discover Overloop
500+ Trigger Words Guaranteed to Supercharge Your Copy
Believe it or not, emotion will drive every decision you make today.
This article by renowned negotiator and author Jim Camp highlights the neuroscientific facts that hide behind the choices we make. Logic and information are important, but worthless without involving emotion.
As a business person, taking emotions into account when conducting transactions is central, and you should use every tool you can get in order to do so.
So what about emotional trigger words?
Words have been scientifically proven to be powerful.
Words can alter perception. According to a study published in 2013 by the University of Wisconsin-Madison, language has the power to reshape our knowledge and expectations of the world we see.
Using the right specific words in a mindful and sensible way can dramatically affect the success of your business efforts, so why not give it a shot?
This post will provide you with an extensive list of trigger words you can start using today to make a difference!
Related: 7 Proven Subject Lines That Generated $720k in ARR
Motivation
Take it from the most liked sports brand on Facebook and the 8th more influential overall; inspiring people is a great way to get them to take action!
Besides, how long can you scroll down your Facebook feed without stumbling across a motivational/inspirational quote? Exactly, people thrive on motivation.
Action
Actuation
Advocate
Afflatus
Angle
Animus
Applaud
Approach
Assist
Awakening
Boost
Brainchild
Buck-up
Buoy
Catalyst
Champion
Cheer up
Creativity
Deep thinking
Desire
Disposition
Drive
Egg on
Embolden
Encouragement
Enthusiasm
Excite
Fire
Galvanize
Genius
Get up and go
Gimmick
Goad
Hearten
Hunch
Hunger
Idea
Illumination
Impetus
Impulse
Impulsion
Incentive
Incitation
Incite
Incitement
Inclination
Inducement
Influence
Insight
Inspirit
Instigate
Instigation
Interest
Kick
Kindle
Motivation
Motive
Motives
Muse
Notion
Persuasion
Praise
Predetermination
Predisposition
Promote
Prop up
Propose
Provocation
Psych up
Push
Reason
Reassure
Recommend
Refresh
Revelation
Revivify
Right stuff
Rouse
Spark
Spur
Stimulus
Stir
Strengthen
Suggestion
Thought
Vision
Whim
Wish
Curiosity
Clickbait headlines have been around for quite a while now. But why do they work so fantastically? Because it plays on people's natural inclination to want to know what's hidden from them.
But don't do it like that, do it the white hat way, use nice trigger words and deliver real value.
Analytical
Backdoor
Banned
Behind the Scenes
Black Market
Blacklisted
Bootleg
Censored
Concealed
Concern
Confessions
Confidential
Controversial
Cover-up
Covert
Eagerness
Eavesdropping
Examining
Forbidden
Forgotten
Gossip
Hidden
Hooked
Illegal
Immersed
Impertinent
Inquiring
Inquiring mind
Inquisitiveness
Insider
Interest
Intrusiveness
Investigation
Keen
Little known
Meddlesome
Newsmonger
Nosiness
Off-limits
Officiousness
Peeping
Private
Prying
Questioning
Regard
Scrutinizing
Searching
Secrets
Smuggled
Snooping
Strange
Taken
Thirst for knowledge
Unauthorized
Unusual
Withheld
Wondering
Lust
BREAKING NEWS: Sex sells!
Even sex words. Who would've thought?
Sex has a way to attract and command attention that works in most situations. Don't overuse it, don't be obscene and use the trigger words below intelligently!
Animalism
Appetence
Appetite
Appetition
Brazen
Burn
Covet
Crave
Craving
Cupidity
Debauchery
Depraved
Desire
Dirty
Excitement
Exposed
Fervor
Forbidden
Hunger
Hypnotic
Lascivious
Licentiousness
Lick
Lonely
Longing
Lust
Naked
Naughty
Need
Passion
Provocative
Scandalous
Self-indulgence
Sensual
Sex
Shameless
Sinful
Sleazy
Sleeping
Spank
Sweaty
Tantalizing
Tawdry
Thirst
Thrilling
Uncensored
Urge
Want
Wanton
Wantonness
Whip
Yearn
Happiness
People share what makes them happy. I mean, just look at your social media feeds.
Trigger happiness in your readers/customers/prospects and they will talk about you.
Amazing
Animated
At ease
Audacity
Backbone
Belief
Blessed
Blissful
Blithe
Bountiful
Bravery
Breathtaking
Bright
Cheer
Cheerful
Child-like
Chipper
Chirpy
Comfortable
Conquer
Constructive
Content
Courage
Courageous
Creative
Daring
Defiance
Delight
Devoted
Ecstatic
Elated
Encouraged
Energetic
Euphoric
Excited
Exhilarated
Exultant
Eye-opening
Faith
Fearless
Festive
Flying high
Frisky
Fulfilling
Fun-loving
Funny
Glad
Gleeful
Glorious
Glowing
Grateful
Gratified
Grit
Guts
Happy
Heart
Heartfelt
Helpful
Hero
Innocent
Intelligent
Jovial
Joyous
Jubilant
Liberated
On top of the
Optimistic
Overjoyed
Playful
Pleased
Resourceful
Satisfied
Serene
Spirited
Spunky
Sunny
Surprised
Thankful
Thrilled
Tickled
Triumph
Upbeat
Uplifting
Valor
Vibrant
Victory
Vigorous
Wonderful
Wondrous
Anger
Avaaz uses strong language to spark indignation or revolt, and spur people to act for the causes they support. War propaganda is also full of this kind of talk. Research shows that pushing people's buttons on a subject they care about will make them want to engage, because now it's about values, and it's personal!
Here are some of the words you can use to that end:
Abuse
Animosity
Antagonistic
Arrogant
Ass kicking
Backstabbing
Beat down
Bitterness
Blow up
Bullshit
Bully
Chagrin
Conniption
Coward
Crooked
Crush
Disgusting
Enmity
Evil
Force-fed
Foul
Fury
Gall
Hate
Hissy fit
Indignation
Ire
Irritation
Know it all
Lies
Loathsome
Loser
Lying
Mad
Maul
Money-grubbing
Nazi
No Good
No-good
Obnoxious
Outrage
Payback
Pound
Preposterous
Punish
Rage
Rankle
Resentment
Revolting
Ruthless
Sick and Tired
Smug
Sniveling
Snob
Snooty
Stuck up
Umbrage
Underhanded
Vexation
Violence
Wrath
Related: 6 Cold Email Rules Based on 10,615,314 Emails Sent
Greed
I'm not exactly sure how many copies of his book Ramit Sethi has sold so far. But I'm pretty sure the title helped in making it a #1 bestseller.
Who doesn't wan't to have more money, pay less or get stuff for free? That's right: no effing body! If you can make your reader perceive financial value in what you have to offer, they'll feel like Scrooge McDuck even before they've started taking any action.
That's what these trigger words are here for:
Bargain
Best
Billion
Bonanza
Cash
Cheap
Discount
Dollar
Double
Explode
Extra
Feast
Fortune
Free
Freebie
Frenzy
Frugal
Gift
Greatest
Inexpensive
Jackpot
Luxurious
Marked down
Massive
Money
Nest egg
Pay zero
Prize
Profit
Quadruple
Reduced
Rich
Savings
Six-figure
Skyrocket
Soaring
Surge
Treasure
Triple
Whopping
Fear
Now, why would we want to instil fear in our reader's mind?
Because the stressful stimulus induces a reaction in a part of the brain called the amygdala, which triggers the famous fight or flight reaction. How is that interesting to us?
It allows you to convince your prospect that they're facing a problem you have the solution to. Now, be ethical with these trigger words and go at it only if they actually have that problem and it might cause them trouble. Otherwise, that's called manipulation, and you're not that kind of person, are you?
Agony
Anxiety
Apocalypse
Armageddon
Assault
Backlash
Beating
Beware
Blinded
Blood
Bloodbath
Bloodcurdling
Bloody
Bomb
Buffoon
Bumbling
Bumbling
Catastrophe
Caution
Collapse
Concern
Crazy
Creeps
Cripple
Crisis
Danger
Deadly
Destroy
Devastating
Disastrous
Distress
Doubt
Drowning
Dumb
Embarrass
Fail
Feeble
Fired
Fooled
Foreboding
Frantic
Frightening
Gambling
Gullible
Hack
Hazardous
Hoax
Horrific
Horrific
Hurricane
Insidious
Invasion
IRS
Jail
Jeopardy
Lawsuit
Looming
Lunatic
Lunatic
Lurking
Meltdown
Mired
Mistake
Nightmare
Painful
Pale
Panic
Peril
Phobia
Piranha
Pitfall
Plague
Played
Plummet
Plunge
Poison
Poor
Prison
Pummel
Pus
Reckoning
Revenge
Risky
Scary
Scream
Searing
Shatter
Shellacking
Silly
Slaughter
Slave
Smash
Strangle
Stupid
Suck
Tailspin
Tank
Targeted
Teetering
Terror
Terrorist
Toxic
Trap
Trepidation
Vaporize
Victim
Volatile
Vulnerable
Warning
Worry
Wounded
Safety
In all things business, if you want to earn money, you need to earn trust first. Other than your quality of product/service and brand reputation, you have to make them feel safe through your communication. Here are a few trigger words to help you do just that!
Anonymous
Assurance
Authentic
Backed
Best-selling
Cancel anytime
Certainty
Certified
Cover
Defense
Dependability
Durability
Endorsed
Faithfulness
Freedom
Guarantee
Immunity
Impregnability
Infallibility
Insulation
Insurance
Inviolability
Ironclad
Lifetime
Long-term
Money back
No obligation
No questions asked
No risk
No strings attached
Official
Perpetuation
Preserve
Privacy
Promise
Protected
Proven
Recession-proof
Refund
Reliability
Research
Results
Safekeeping
Safekeeping
Safeness
Security
Shelter
Shield
Support
Surety
Tested
Transparency
Trustworthiness
Try before you buy
Unconditional
Upholding
Verified
Warranty
Get them emotional!
Every powerful brand, no… every brand knows it: you must appeal to your audience's emotion if you want to create a connexion with them and, consequently, get them interested in whatever you have to offer.