Create a new list when you import a CSV file
We have updated our import feature. The main change is the possibility to create a new list directly during the import process.
You can now create a new list or pick an existing list on 3rd step of the importation.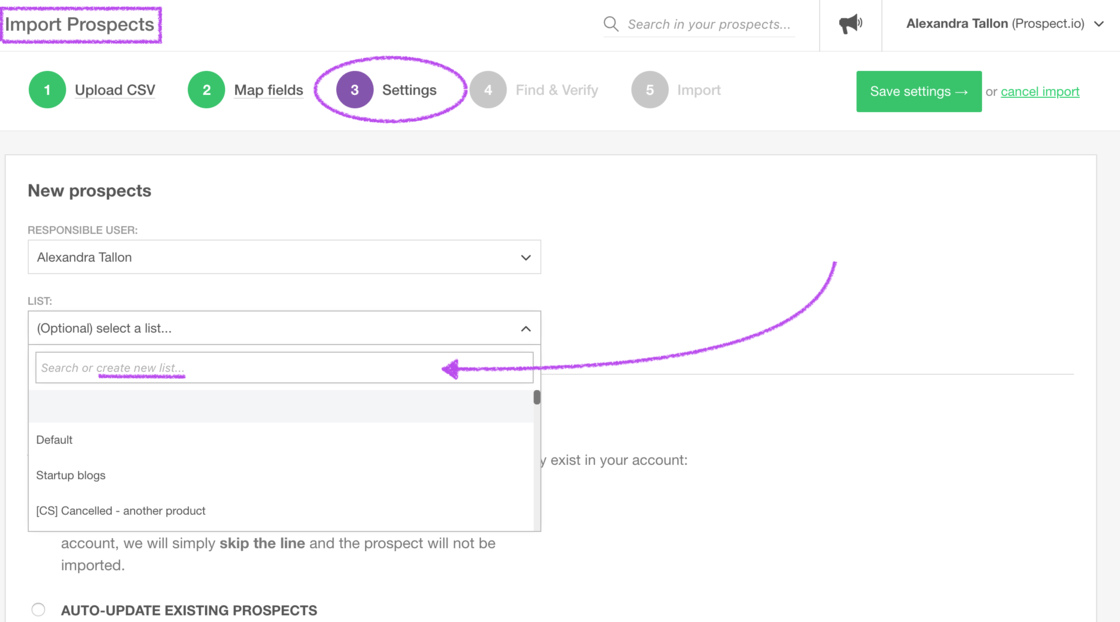 We hope you like it!