Goodbye Prospect.io, welcome Overloop
Today is a great day! Prospect.io changes its name for Overloop and becomes a full CRM. Here is the story.
In 2015 I started a side project called Popsales. At that time, my idea was to develop a CRM.
A good CRM can be game-changing for a company. And almost every company needs a CRM. So, for me, working on a CRM means having a significant impact on other companies and helping many people daily.
I pitched this idea to Thibaut Dehem, and he directly told me to stop dreaming: creating a CRM is too hard. There are too many features you need to develop before even being able to launch a product. So instead, his advice was to create a tool to feed existing CRMs. A tool to help him with sales prospecting. A sales engagement platform. 
I returned to the office, renamed my project from Popsales to Prospect.io, and started developing this tool. And Thibaut became my first customer.
6 years later(!) this side project turned out to be a real company, employing 14 people, making $2M per year in recurring revenue, and helping thousands of customers worldwide. 
Thibaut is now on our board and is still one of our customers, and my dream of launching a CRM is becoming a reality…
6 years of hard work
During these 6 years, we made a ton of developments on our product. We did thousands of hours of support, understanding customers' needs and developing what was necessary for our sales engagement platform. 
But at the same time, I never lost this desire to work on a CRM. So we introduced many useful features for the sales engagement platform but also for a future CRM, like the tasks, notes, or the custom fields.
One year ago, I decided with Gauthier (my CTO and partner in crime) that this was not enough. We had to do the big jump and become a CRM. 

This last year has been crazy. With such a small team, we have been able to ship the organizations, deals & pipelines, workflows, mentions, mobile apps, reporting & insights, forecasting, attachments, notifications, etc.
And today, we released the last piece of the CRM puzzle, the conversations, opening our tool to inbound.
Start more conversations. Close more deals.
A phone call, an email, a live discussion: every relationship starts with a conversation. That's what we have done since the beginning: helping businesses start new conversations with outbound.
With our last release, the circle is complete. Our tool is now a real CRM. A CRM with a vision: a CRM focused on the conversations.
A new name for a new venture!
Prospect.io doesn't exist anymore because we are not a sales engagement platform anymore but also because we decided to change our name to Overloop.
Making this move in the CRM market is an excellent opportunity for us to develop our brand. Until now, Prospect.io was a great name, especially for a sales engagement platform.
That's why we decided to change our name to something more iconic and more memorable. A name that matches our ambition.
We want to play in the first league. We want to be recognized as a world leader in what we do. So we are ready to fight against the big names in the game. 
Sorry Salesforce, Hubspot, Pipedrive, and others, we are coming!
We are ambitious but let's not forget the fun. Lots of our customers call us the carrot company. So, as you can see, we kept our iconic carrot in this new branding. For us, this carrot means "don't take yourself too seriously" or "always have fun in what you do".
Thanks to our team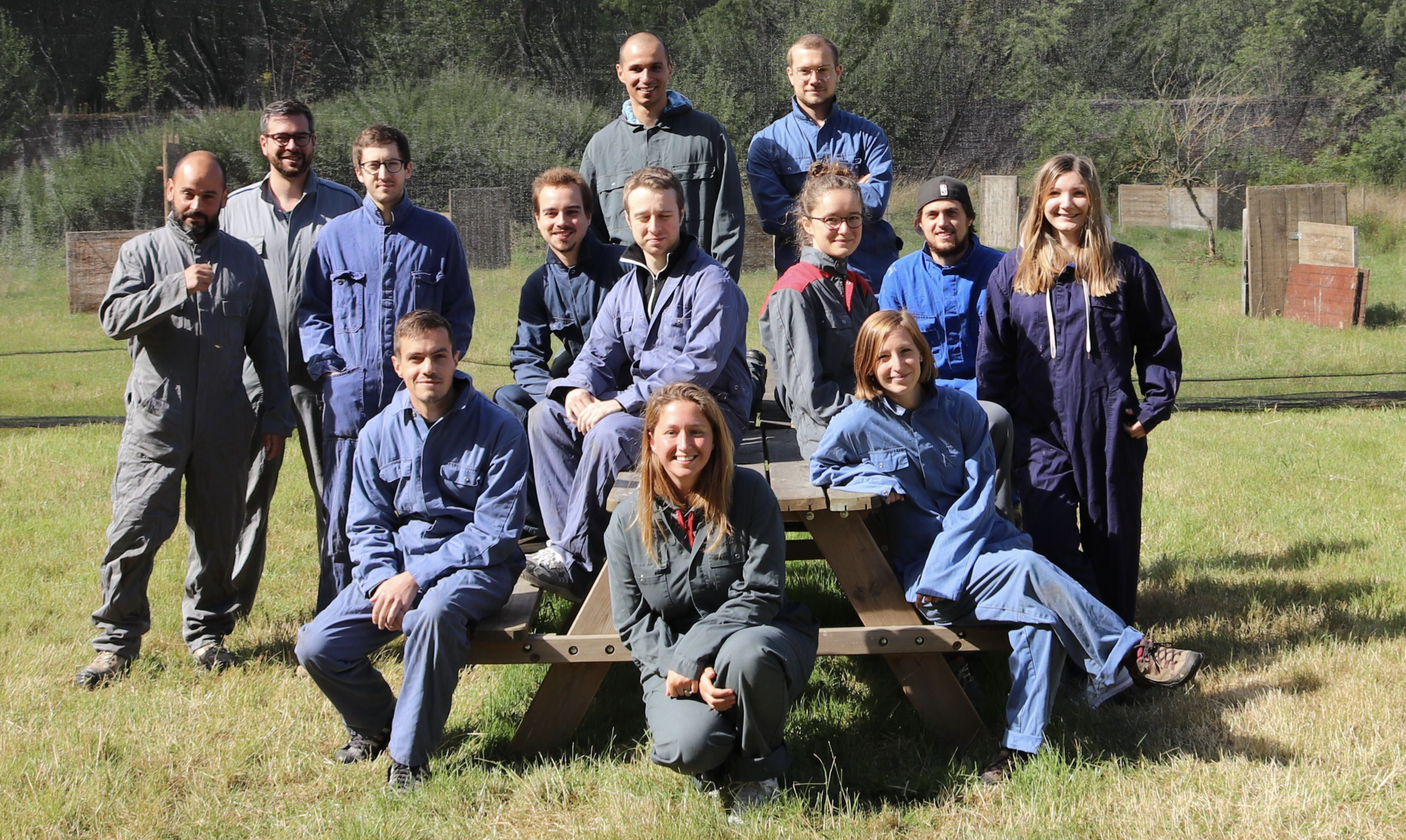 One of the reasons why I love to wake up in the morning is the incredible team I'm working with.
Everyone working at Overloop is invested and motivated. These people are also great human beings, and I am proud to work with them every day!
Special thanks to our board members also. They are always here when I need them. Thanks for your precious advice.
Thank you for your work on this release and all your support during these last years. Thank you for making all this possible!
---
 —  Vincenzo Ruggiero
CEO at Overloop