New Integration Settings
We have updated our integrations settings and we hope that you like it as much as we do :)
For now on, you create a workflow that contains 3 steps.
Choose a trigger: You can choose when you want to create a new deal. For example, you can ask Overloop to create new deals when a prospect replies or when you create a prospect.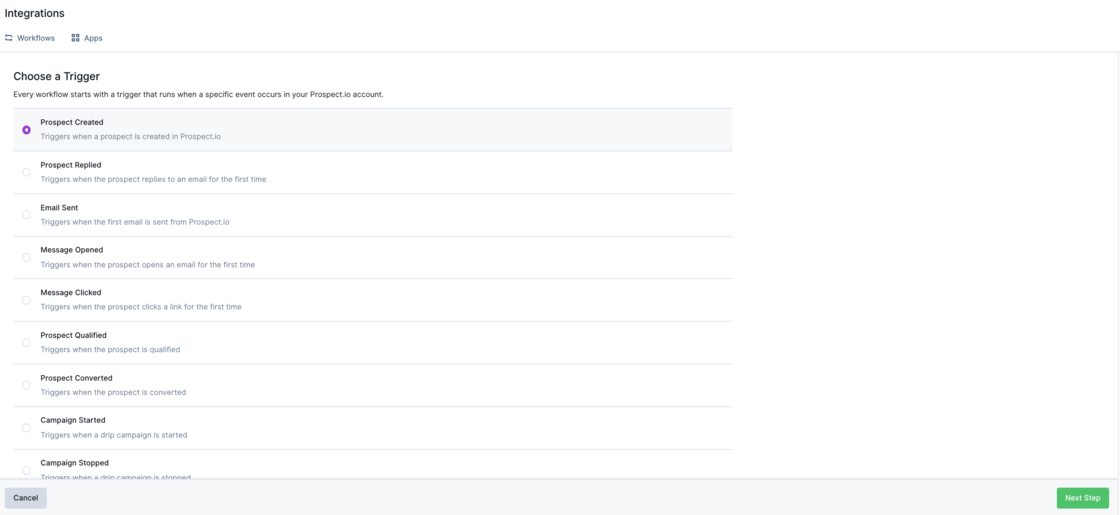 Define a segment: Then you can define if the workflow should be applied to all prospects ot to some prospects.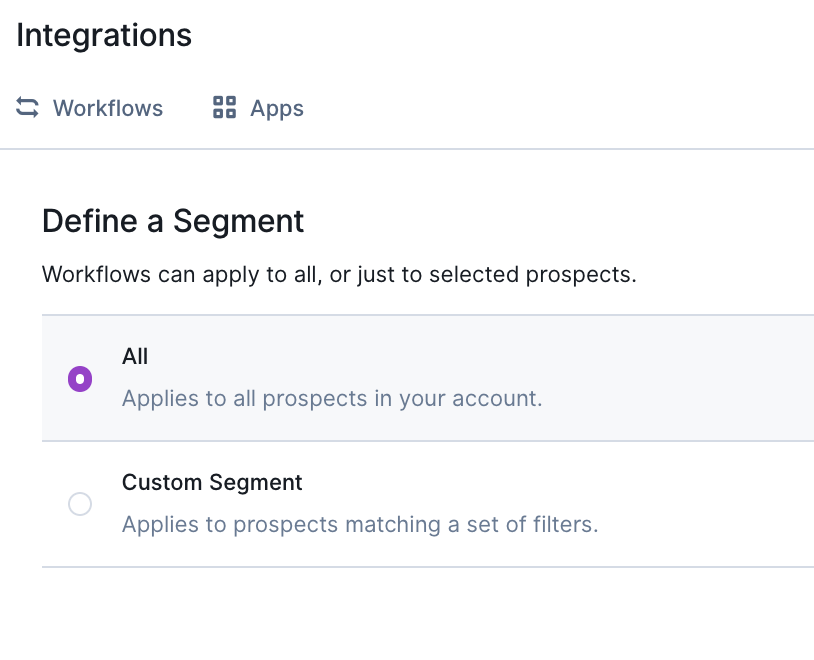 Choose a destination: Using a trigger, workflows automatically complete an action in a destination app. You can choose where you want to create the deal.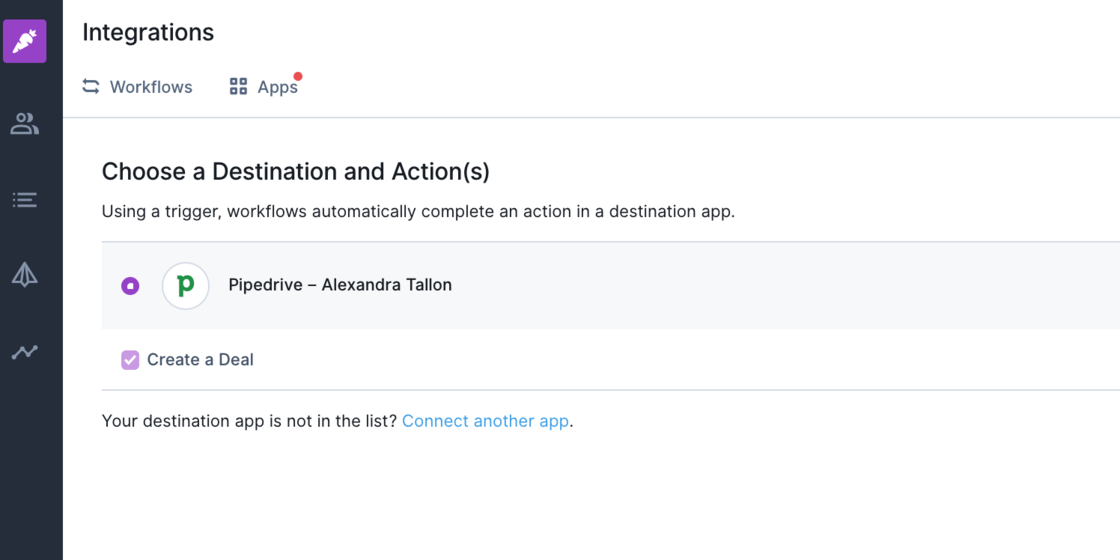 I hope you are as excited as we are.