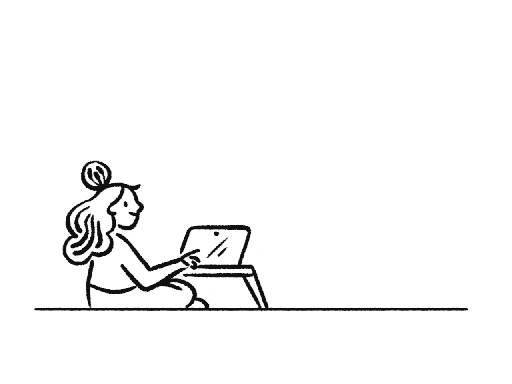 What is Overloop?
Overloop is a sales engagement, outbound, and LinkedIn automation software.
Send ultra-personalized multi-channel outbound campaigns mixing cold emails and LinkedIn automation.
Start your 14-day free trial
Discover Overloop
Not Doing Social Selling? You're Wrong
I didn't think I'd buy, and yet, I did. Not because the product was bad or anything, but because I didn't see the true value in it.
Now, let's be honest, I'm not sure I'm going to be a long term Leadfeeder customer but at least their head of UK sales, Dipak Vadera, made a good enough case for me to enter my credit card number to work with it for at least a month. Note that I had already had a free trial, with the whole onboarding process, and not gotten much out of the tool and thought nothing more of it.
But that's the thing with brilliant salespeople, they got you to talk about your needs and challenges so they know there's value for you in what they have to sell, even if you didn't realize it at first. And when you know there's value in your product for someone else, it makes you unstoppable, because it's not about you, it's about the customer, and when you're convinced you can help, there's nothing preventing you from being persistent.
Persistence is key
If they haven't bought and haven't explicitly said "no, I am not interested, please don't insist", you're still on. Why? Because:
If it's not a firm no, there's still a possibility for a yes
They might have overlooked features or benefits of your product that you are convinced will bring them value
Whatever you're selling -but especially if you're selling software- your product might have had super relevant updates since last time you talked with the prospect
But there's an implication here. An absolutely central notion.
You have to know your prospect, their needs and their challenges.
You can only provide value and inform them into buying your product if you know exactly what to say to sway them in the right direction. The more you learn about your prospect early on, the more you're able to keep coming back to them with relevant info and legitimate reasons why you believe they should buy your product.
Now, you've had a call, a few emails back and forth and it doesn't seem to be moving forward. How can you bring a fresh approach to the table to get things moving again and keep building rapport?
Social selling is an absolute must
Social selling, is a no-brainer and you should include it in your sales process. Here's why it's so important:
Once you've already been in touch, it's harder to ignore someone on social media than on email
It makes the conversation less formal
It humanizes the seller
Taking to social media is like going a social event to meet your prospect in a less formal setting. It allows for more spontaneity and a more relaxed conversation. It also puts the salesperson in a new light, and it makes them appear as the real person they are, not just someone trying to sell stuff.
And here again, there's a crucial implication.
If you take to social selling, you need to act social.
It means that if you communicate with the same formal tone as in business emails and don't act like a social media user, social selling won't bring you any value. It could actually make things worse by making it appear as you're simply using social as another means to sell and get in touch with your prospect.
On the other hand, if you approach your prospect on a more personal level, without being pushy while being assertive, mention something from your previous conversations, share content they might find useful ore use GIFs in your communication, you will stand out.
You will stand out because everybody else is just trying to sell their shit while you're genuinely trying to help another individual and being a friendly face in a sea of formal business communication.
How you should you go about it?
Set up a neat profile
If you want to appear more human -which I assume you are- you need to fill your profile with some information. In the section about your current job, don't just say you're an air-conditioning sales rep in charge of South Alabama; instead, explain how your job is to make your customer's work atmosphere pleasant and favorable to productivity thanks to nice clean air.
Get involved
Good, but you're not just on social media to close customers, are you? Nope, thats right, you're an active member of the community. What community? That's up to you but here are a few easy ones:
You're in sales, so you should interact with salespeople and discuss how to best bring value to customers.
In what industry are you working? Get involved in discussions that relate to your industry. It'll show you're invested
Do you support non-profit or causes? Get involved with that as well, it'll show you care about others, which is awesome when building trust.
Grow your network
Through those interactions, you'll exchange points of view with people, which makes it easier for you to invite them to connect. Add a simple note like "Hey, thanks for your point of view on [subject], that was an interesting conversation. I thought we could connect!" and you're good. You can do the same with people who "like" your comments or the content you post.
Speaking about content…
Create and post content!
Nothing build credibility, authority and trust like creating and posting content. It shows you're invested and that you know what you're talking about, not just selling it. If you're an authority in your industry, chances are people are going to refer to you and you're going to sell more.
Sales is forced to become part of this digital process that only marketing was siloed to do. In the future, the two are going to have to align because even sales people are writing content now. It's crazy to see that marketing is not on the same page, and they're not all using that content together in their marketing and sales process to get a buyer into a sales conversation.
Write articles, post videos, draw visual graphs, it doesn't matter, as long as you bring value.
Think content was just a marketer thing? Think again!
Keep it going
As long as you're honest and consistent with your approach, you're going to thrive, if only because most people just suck at it. This is your time to shine, and this is what matters because this is what makes you a leader in your industry.
Get social!