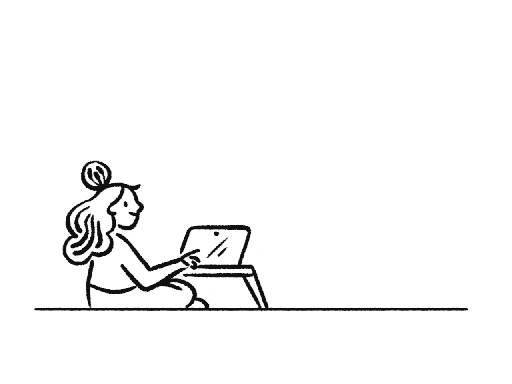 What is Overloop?
Overloop is a sales engagement, outbound, and LinkedIn automation software.
Send ultra-personalized multi-channel outbound campaigns mixing cold emails and LinkedIn automation.
Start your 14-day free trial
Discover Overloop
3 Ways Sales Automation and Sales Enablement Help with Account-Based Selling
For many sellers, the traditional strategy of focusing on a single decision maker at a target company no longer works to win deals. As product solutions' scopes have grown and companies have continued to expand globally, recent research shows that the average number of people involved in purchasing decisions has ballooned to 6.8. This is where account-based selling comes into play.
This increase in customer stakeholders means that reps must now build relationships with multiple contacts at a company to have the best chance of closing. For sellers to succeed with this account-based approach, they need access to tools that enable them to prospect efficiently, reach out at the right time with the right content, and keep track of buyer engagement.
Read on to discover three ways that sales automation and sales enablement can accelerate deals and improve win rates across your sales team.
1. Find and Reach Decision Makers
Now that companies have more people involved in making purchasing decisions, sellers must be ready to find and reach the right buyers who can push deals forward. Account-based selling is all about getting the right contacts and engaging with them in the right way. But when sellers spend most of their time digging through social profiles, websites, and other contact lists, it can significantly slow down the sales cycle.
Sales automation tools eliminate this problem by collecting and verifying email addresses, phone numbers, and job titles for sales reps. They scan the web and find reliable contact information for prospects, taking that time-consuming work away from reps and allowing them to focus more of their time on turning prospects into customers.
Sales enablement also makes prospecting more efficient by integrating with sellers' existing research and engagement tools. By providing sellers with clear, accessible engagement data and analytics, sales enablement definitively shows sellers which strategies work and which don't across various selling channels. Sellers then can use these analytics to optimize the most successful channels and reduce wasted time spent on strategies that don't produce results.
Without these tools, the prospecting process can take a seller many hours, or even days, to accomplish. By integrating sales automation and sales enablement tools, sellers can reduce the time they spend finding prospects and focus more on engaging with them.
2. Tailor Approach to Targeted Buyers
The idea of a "one size fits all" sales plan just doesn't work anymore. With more people involved in purchasing decisions, sellers must be ready to sell to multiple buyers and many different personas. They have to account for a diverse set of needs and goals to win over each decision maker. Sales automation and sales enablement provides sellers with easy access to the information and workflows they need to personalize their approach to each buyers involved in a sale.
While today's buying decisions are made collectively, there are still usually one or two people that give the final stamp of approval, and sales automation tools help reps target the most influential contacts before the sale even begins. Sellers can create lists of ideal contacts and use the tools to seamlessly locate their contact information.
Sales enablement provides reps with the information they need to handle the challenges of account-based selling. With sales enablement, sellers and marketers gain a shared channel, enabling marketers to share content for various buying personas that reps can easily access. As marketers increase their understanding of the types of content that influence the people making decisions, they can deliver more content targeted toward influencers so that sellers can can gain attention with customized pitches. With the data and analytics offered by sales enablement and sales automation, reps gain the ability to tailor their outreach to decision makers with quick access to content that enables them to reach the biggest influencers.
3. Track the Buyer's Engagement
Buyers today expect timely responses and unique perspectives from their sales reps. 74% of buyers choose the sales rep that was the first to add value and insight, so the ability to deliver valuable, well-timed information can make or break a sale. With a collective group of buyers, reps must quickly meet the needs of all of the various people involved in the purchasing decision, and sales automation and sales enablement tools help sellers reach out with the right content at the right time to keep deals moving forward.
With these tools, sellers can easily measure buyer engagement with their pitches. Notifications reveal how buyers interact with content and provide intel on where they stand in their purchasing journey, equipping sellers with all of the data they need to offer unique perspectives in a timely manner.
Sales enablement and sales automation tools also help marketing teams provide sellers with targeted content for each buyer, preparing reps to think quickly or change direction as necessary. With real-time data and analytics, both sales and marketing teams get visibility into what processes or pieces of content work and which ones need reevaluating.
While account-based selling can be an intimidating new strategy, it's a necessary approach in today's sales world. Integrating sales automation and sales enablement tools gives organizations an easy solution without sacrificing sales quality. As sellers continue to adapt to account-based selling, these tools will help reps make their way through the web of decision makers and win sales by improving prospecting processes, tailoring content to targeted buyers, and tracking buyer engagement.
About the author:
Shawnna Sumaoang is the Senior Director of Marketing for Highspot, the industry's most advanced sales enablement platform, helping organizations close the loop across marketing, sales, and the customer.