What is Overloop?
Overloop is a sales engagement, outbound, and LinkedIn automation software.
Send ultra-personalized multi-channel outbound campaigns mixing cold emails and LinkedIn automation.
Start your 14-day free trial
Discover Overloop
Store
Overloop introduces the app Store - a collection of all available integrations and add-ons.
Now it's all in one place, no need to search through the settings to adjust the needed feature! With the new Store, we reorganized the structure of the account setup and moved the integrations along with some settings to the Store page.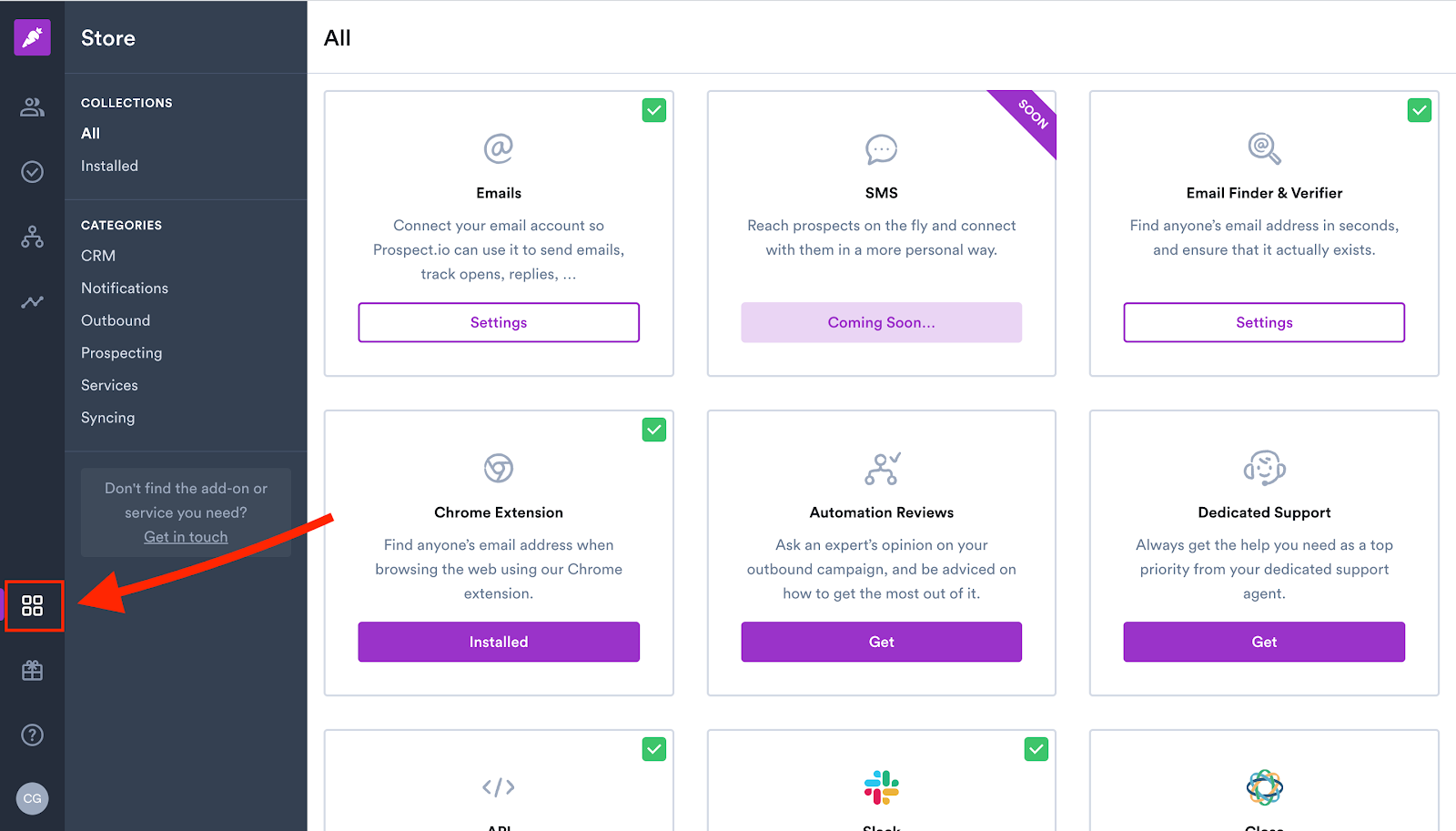 Store Navigation
The Store contains different types of apps: CRM integrations, outbound add-ons (Emails, SMS), notifications apps, prospecting add-ons (Email Finder & Verifier, Extension), etc.
To find the needed app in the Store faster, you can select the needed category to see the relevant apps. Also, you can switch between all available options and the installed apps.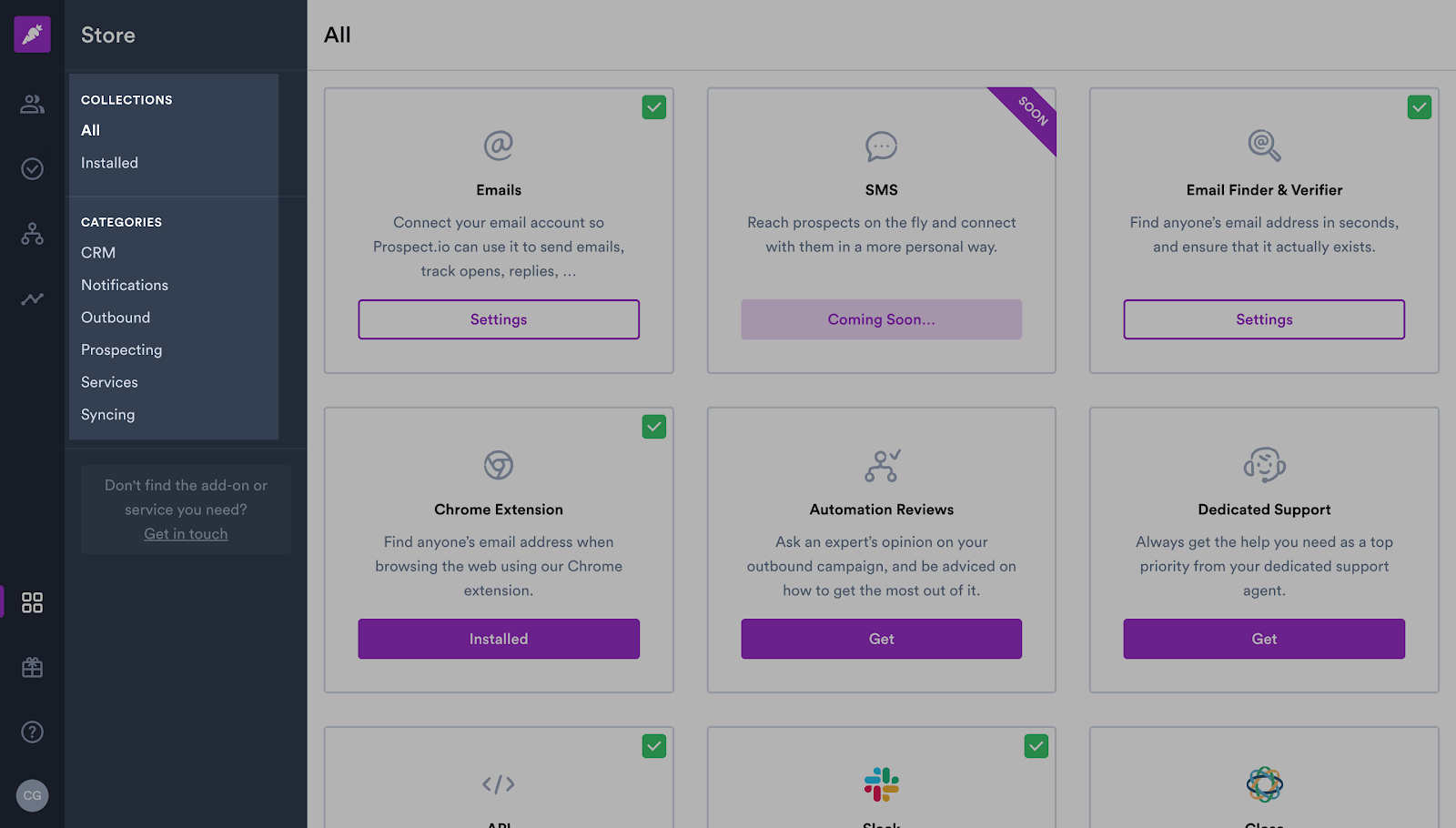 What happened to my connected integrations and settings?
All of your connected integrations and settings remained intact, they were just moved to a different location - Store.
Integrations
The integrations page was removed and all the available apps are now located in the Store. Just click on an app to install it or to access the settings of already connected integration.
Email Settings
The Emails add-on in the Store now includes all the email-related settings: Sending Addresses, BCC address, Tracking, Deliverability (CNAME), etc.
Email Finder & Verifier
The Email Finder & Verifier feature was transformed into an add-on and its settings (minimum confidence score) were moved to the Store.
Have questions? Drop us a line at support@overloop.com