What is Overloop?
Overloop is a sales engagement, outbound, and LinkedIn automation software.
Send ultra-personalized multi-channel outbound campaigns mixing cold emails and LinkedIn automation.
Start your 14-day free trial
Discover Overloop
Unsubscribe Link
Now your prospects can click on the unsubscribe link at the bottom of your emails if they want you to stop emailing them.
Just enable the unsubscribe link in the settings.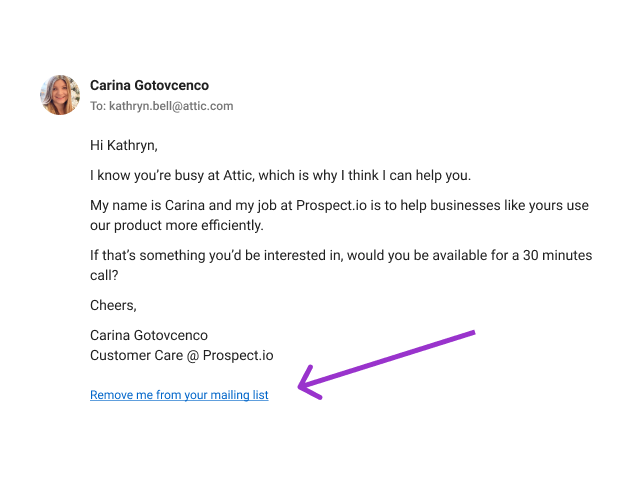 Why adding an unsubscribe link to an email is a good idea?
Improve deliverability. By giving your prospects an easy way to unsubscribe, you reduce the chance of having your emails marked as spam.
Save time. You don't need to manually delete prospects and add them to the exclusion list anymore – it is done automatically.
GDPR compliance. You must always allow your prospect to opt out easily. What can be easier than clicking a link?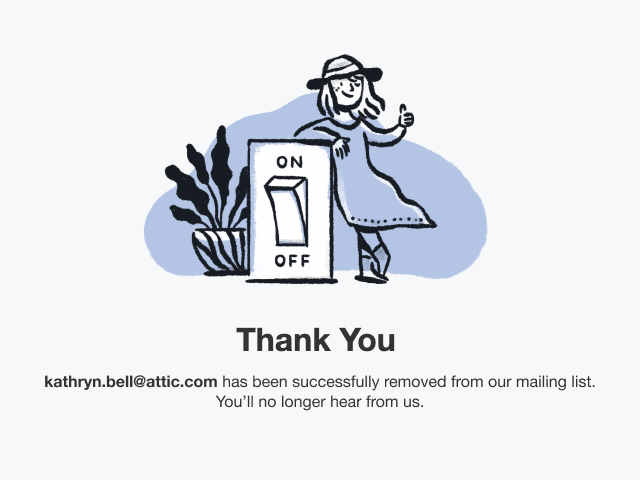 You may include the unsubscribe link to all emails or let your users enable the feature for them separately. Also, you can edit the link text to match your company's tone of voice.
For more information, check out the article in our Help Center.