What is Overloop?
Overloop is a sales engagement, outbound, and LinkedIn automation software.
Send ultra-personalized multi-channel outbound campaigns mixing cold emails and LinkedIn automation.
Start your 14-day free trial
Discover Overloop
Lists Improvements
Have you noticed that the Lists page disappeared from the menu? Don't worry, everything is in order! We are glad to present to you the updated Lists.
Where are my Lists?
The lists have moved to the Prospects page, just below the Segments section.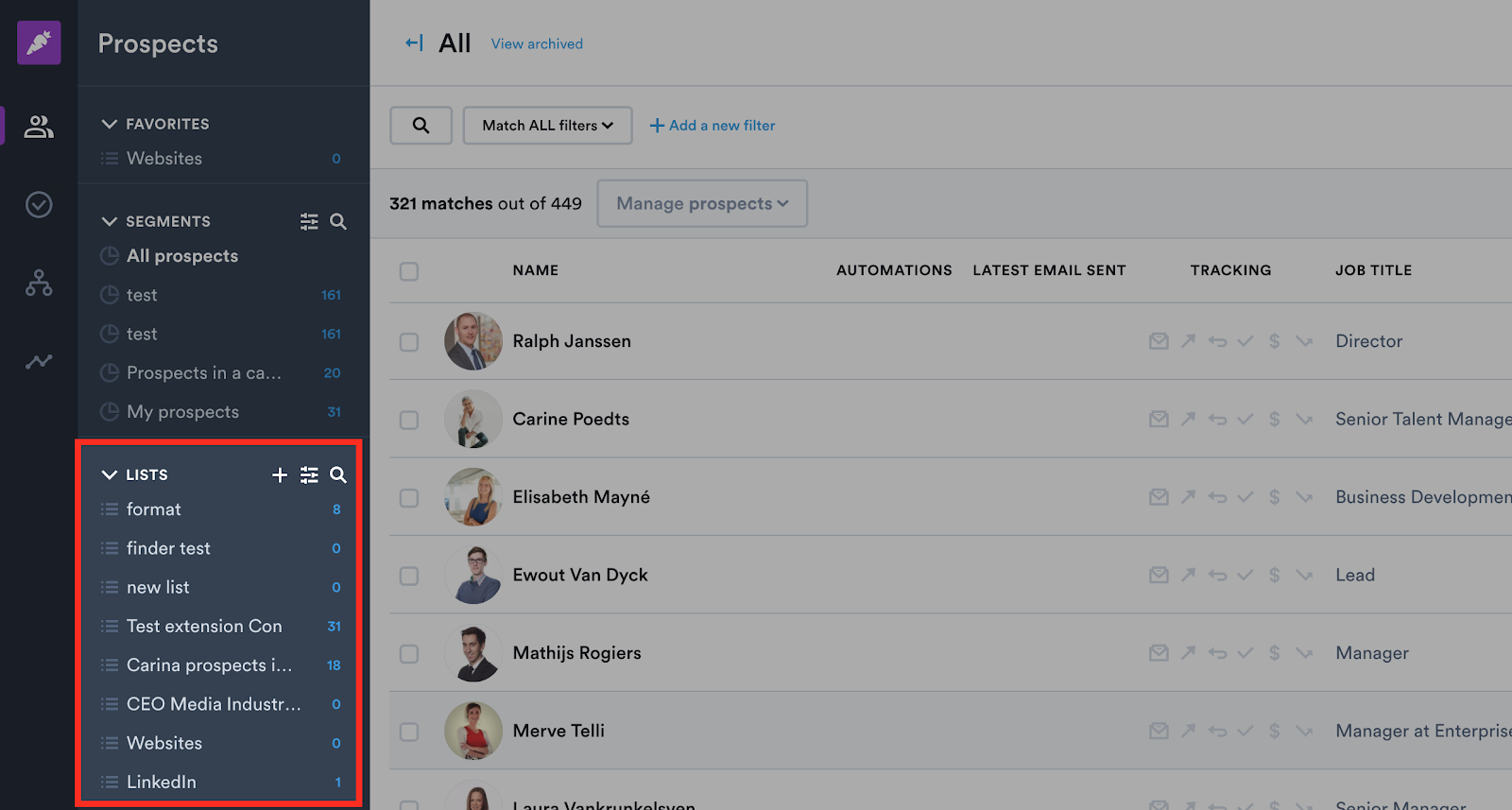 What exactly happened?
We have changed the logic behind the Lists.
Previously, they were similar to folders. This way of using lists was quite limiting your options. For example, you could not add a prospect to more than one list at a time. If you wanted to put a prospect into a new list, they needed to be removed from their initial list.
From now on, the lists are more like tags or labels. This gives you more flexibility in managing your prospects.
How does it change my work?
Multiple list at the same time
After the update, you can add prospects to multiple lists at the same time. As if you were putting multiple tags of your prospects.
Now, if a prospect already is on a certain list, you can simply add them to a new list, without removing from the previous one.
This makes your import easier too! When uploading your file, you can select multiple lists for your prospects. Also, if a prospect from the file already exists in your account, they won't be removed from their current list, but simply added to a new one.
Sorting of lists and segments
Now you can easily navigate between your lists and segments with the new sorting options.
You have two types of sorting available:
Choose to display the lists in alphabetical order, or sorted by last created or last used date.
Filter by the user who created the list or segment.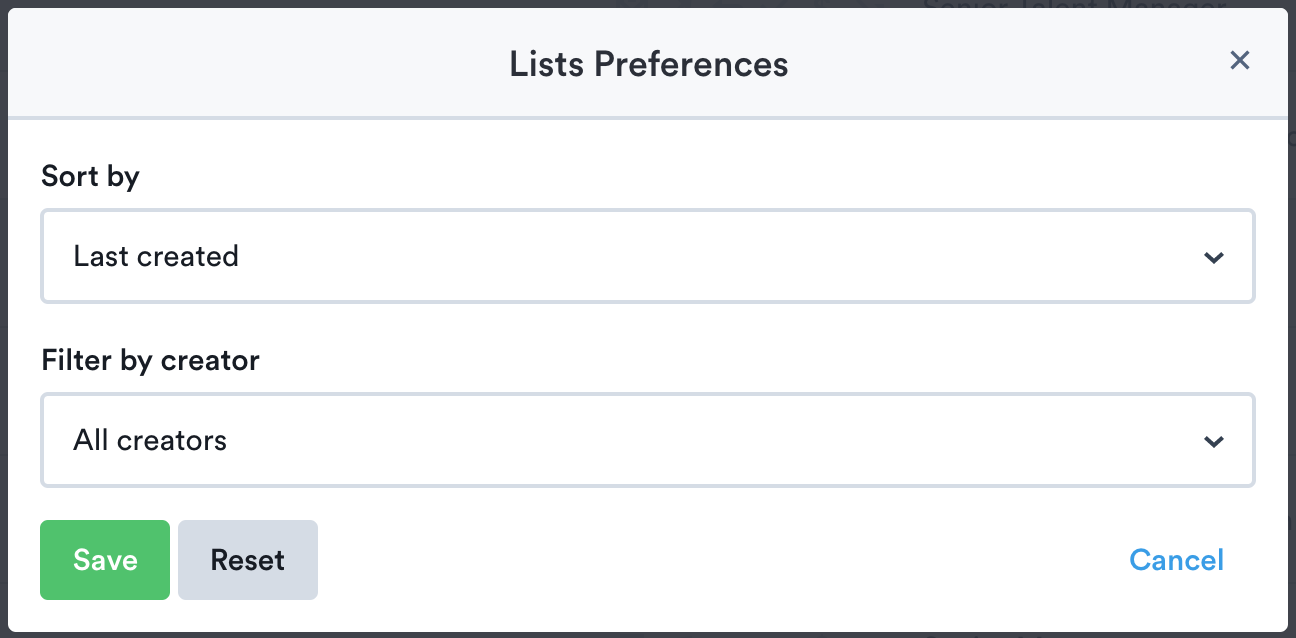 Favorite lists and segments
For your convenience, we have added an option of quick access to certain lists and segments. The Favorites section is placed above the other segments and lists, so you don't need to scroll or search for the lists that you use frequently. Just add them to Favorites and have them at hand.