Organizations
We've been working hard on releasing a big improvement in the platform. We just shipped the Organizations! For you, it means opening the door to account-based prospecting…
From now on, companies that your prospects work for are not just an information field of the prospects, but a separate instance in Overloop. You can find the Organizations page above the Prospects page on the menu.
Organizations can help you implement an account-based prospecting instead of the lead-based one.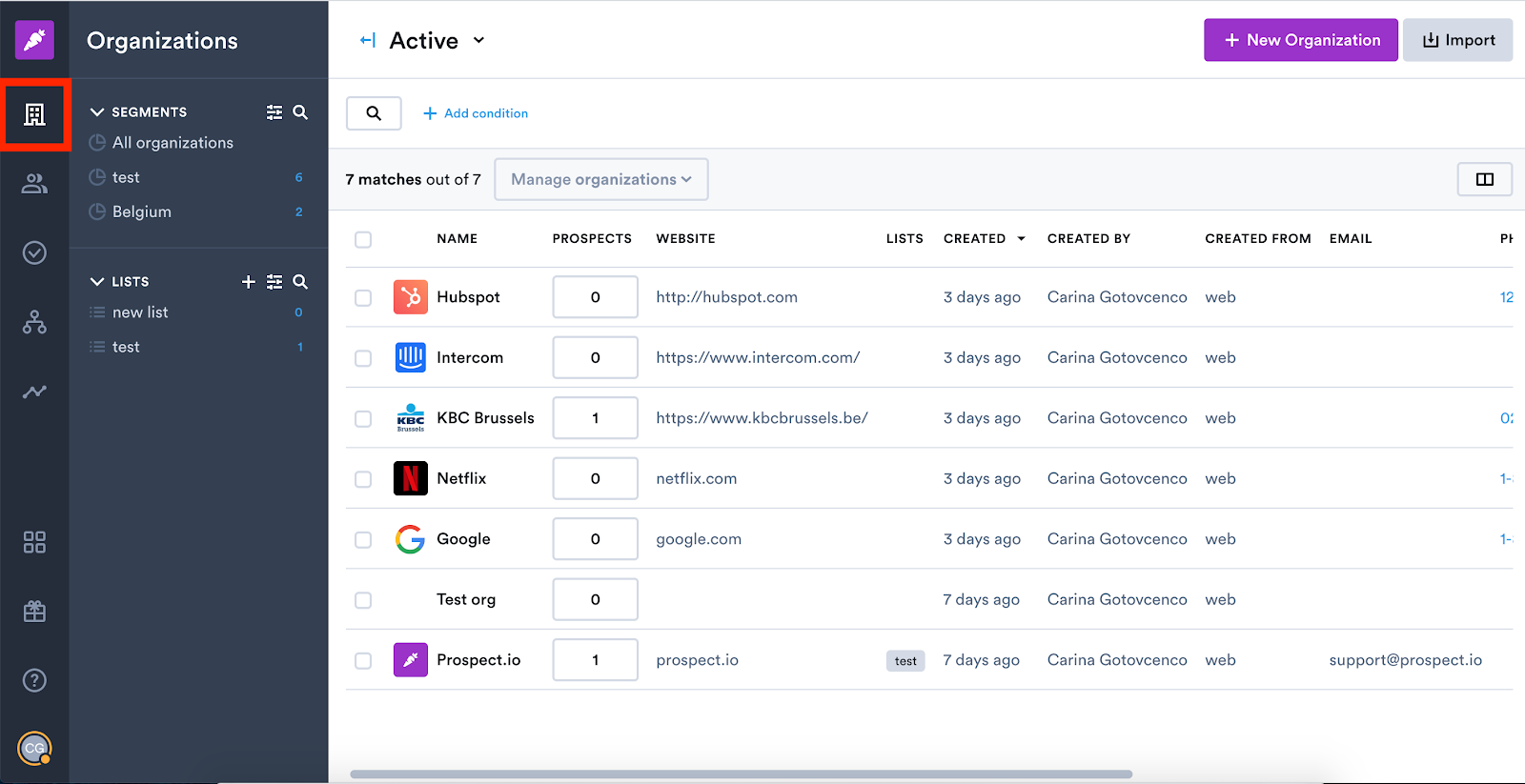 How exactly does it change your work?
Prospects from the same organization are grouped. You can see the list of all prospects in an organization on the organization panel.
You can store more details about companies in the custom fields for organizations.
You can add separate contact details (address, email, phone number, etc.) for an organization itself, that don't belong to any of its prospects.
Add notes to the whole organization or to certain prospects in it.
Create tasks for the whole organization or for certain prospects in it.
Have a "helicopter view" of your activity with an organization and all its prospects in one place.