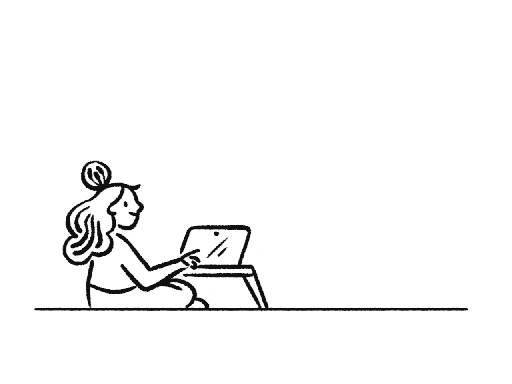 What is Overloop?
Overloop is a sales engagement, outbound, and LinkedIn automation software.
Send ultra-personalized multi-channel outbound campaigns mixing cold emails and LinkedIn automation.
Start your 14-day free trial
Discover Overloop
Back to Basics: Why It's Time to Kill the Generic Sales Presentation
As a salesperson, it's your job to advise prospects on the ways your offering is uniquely positioned to address their unique needs.
You might be thinking, "I've been advising my prospects all along." And maybe you have -- but to really understand what it means to advise buyers, you have to understand the difference between legacy salespeople and inbound salespeople in this final stage of the sales process.
Why the Old Way of Advising Prospects Just Doesn't Work Anymore
Legacy salespeople deliver the same presentation and same case studies to all buyers. Like a broken record, they say the same things on the phone over and over again and rarely deviate from a script. Going on autopilot to deliver a standard presentation is normal.
By sticking to a generic script, legacy salespeople fail to represent themselves as a solution to their prospect's specific needs. Prospects want to know how features are specifically going to help them and their situation.
Modern salespeople tailor presentations to their buyers' context, leveraging the information they've already gathered in the exploratory phase to explain why they are uniquely positioned to help.
By uncovering the buyer's context and tailoring their presentation accordingly, modern salespeople add value to the buyer's journey beyond the information available online.
Legacy salespeople use discounts and promotions to get buyers to purchase on the seller's timeline. But modern salespeople understand the buyer's timeline and adjust the sales process to accommodate it. You've developed enough trust with the buyer to not only understand needs but also understand the issue of not solving the needs by a certain date.
You can help prospects determine the right time to buy by creating a plan to help achieve their goals by the time they need to achieve them. Instead of focusing on when the prospect will buy, they focus on when the prospect must achieve their goals. They then work backward to determine a start date that will give them time to implement the right plan.
Legacy salespeople may even withhold resources requested by buyers -- like a customer reference or access to their executives -- until there's a commitment to purchase. But the empowered buyer is no longer dependent on the seller for this information. The empowered buyer has access to the seller's customers and can request references without the help of the seller.
In short, the buyer has more power than ever before. Effective salespeople recognize this and adjust their behavior to compensate.
How to Determine Budget and Timeline, and Get Your Opportunity to Commit
As an inbound salesperson, you serve as a translator between the generic messaging found on your company's website and the unique needs of your buyer.
If you're ready to advise, you've succeeded in capturing the buyer's interest and exploring the opportunities to help them. Now you can convey your product or service's value in a way that compels them to buy.
Helping your prospect move forward and advising them can be accomplished in a few different formats depending on your preference, your client's preference, or the industry you're in. Based on those factors, you might lean on one of these methods more frequently than the others:
A proposal
A presentation / demo
A contract
Whichever you choose, you must accomplish the same objectives, effectively advise your prospect on next steps, and get their commitment to move forward.
We'll primarily focus on how to accomplish this through an effective presentation. If you do choose to write a proposal or contract, you should still set aside time, book a meeting, and review it along with your prospect to achieve buy-in. And although each of these formats is very different, the elements that make each successful are very similar.
Regardless of how you close your prospect, the following four things should be accomplished:
A recap of what you've learned, so the prospect knows you completely understand their context
Suggestions of ways to achieve their goals and overcome their challenges using your service/product
Confirmation of budget, decision-making processes, and timeline, so you know whether the buyer will make the decision to move forward or not
A commitment that the prospect wants to pursue your plan
The actual presentation portion of the advising stage is crucial. Don't let your prospecting and connecting efforts go to waste. The typical legacy sales presentation flow, that you may have even come across yourself, starts with the following information:
Who the seller and her company are
Who the seller is working with
Review of the information the prospect told the seller
How the seller is going to solve the buyer's problem
Where the buyer signs
Now think about it -- in many ways, that presentation flow is backward. Does telling a prospect who you are and the other businesses you've worked with add value to your presentation? No, because a buyer could find that information with a quick search.
Don't start a presentation with a recitation of facts about yourself, your company's history, and a description of what you provide. Somewhere along the way, salespeople were told they have to impress prospects by bragging about themselves. But all they're doing is wasting time giving a generic presentation irrelevant to the prospect's unique situation.
The next time you give a sales presentation, be the trusted advisor your prospects need you to be, not the pitchman you think they expect you to be.
Try this presentation flow instead:
What you heard your prospect tell you
Summary of the ways those in your prospect's situation think about making a needed change
The pros and cons of the different approaches to this situation
The outcome your prospect wants and the approach that will yield the best outcome
Why this choice makes the most sense for your prospect
How you can best support that choice
About the author
Eric is a Senior Growth Marketing Manager at HubSpot Academy. He's passionate about building and scaling marketing programs for technologies that can change the world and make a difference in people's lives.