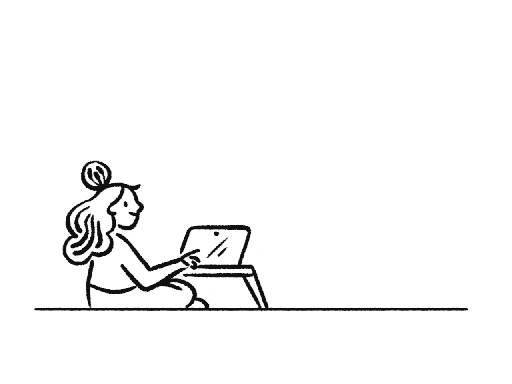 What is Overloop?
Overloop is a sales engagement, outbound, and LinkedIn automation software.
Send ultra-personalized multi-channel outbound campaigns mixing cold emails and LinkedIn automation.
Start your 14-day free trial
Discover Overloop
The Guide to Incorporating Video into Your Sales Strategy
There is a new powerful sales technique which has attracted the attention of many sales representatives and that is video marketing. Video has become a crucial part of every platform and every brand's sales plan. It is one of the main strategic moves in achieving an increase in sales and building customer loyalty.
According to Wyzowl's research from 2018, The State of Video Marketing, 76% of marketers say video helped them increase sales. In addition, 81% of consumers have been convinced to purchase a service or product by watching a brand video.
If you are looking for a new way to effectively promote the product or service of your brand in order to increase sales, incorporating videos as a part of your strategy will be the right choice. The following tips will help you to learn more about different types of video assets and how you can use them to achieve your goal.
1. Build Trust with Video Testimonials
Most buyers rely on testimonials before they decide to make a purchase. However, written reviews aren't very reliable because anyone can hide behind written words. Companies sometimes write reviews about their own products using false usernames and people are aware of that.
By using videos for showing customers' experience you will have a strong proof of your product's quality and customers' satisfaction.
This type of video is an awesome way to show your prospective customers your product/service's value through someone else's words.
Such videos have an emotional effect because potential customers feel more trusting and secure if they can see an actual person's experience with the product they wish to buy.
You will have the opportunity to evoke trust in the viewers and therefore the chances to sell the product will rise.
Take as an example Omada which in their video testimonials highlighted specific phrases and kept viewers focused on the benefits that they provide.
2. Entertain with Interactive Videos
Have you considered rising your engagement rates as a part of your sales strategy? If the answer is yes, interactive videos can be your next step.
You will give the customers ultimate control over the content which will help you to attain their interest. Interactive video ads drive a 47% increase in viewing times when compared to linear video ads.
Depending on the type of product or service that you are selling, you can incorporate quizzes, polling, chaptering, or whatever comes to your mind.
The most common functionalities include:
Hotspots – clickable areas or buttons within a video
Branching – a choose-your-own-adventure style experience where content is customized based on viewer preferences or decisions
360 video – an immersive experience where viewers can look up, down, left and right in a video
If you need some inspiration, take a look at these creative interactive videos by Phillips and Asos.
3. Assure Customers with Demo Videos
Showcase how your product works and convince customers that they can get good use out of it. Use demo videos to make this happen.
Demo videos are very helpful to customers because they get both the explanation and the visualization of how the product is used.
If you sell items that need to be set up or put together, it is a good idea to show the viewers how to do that. In that way, they will feel more confident about purchasing and using the product.
Demo videos help you to overpass the limitations of not being able to show potential customers in person the product and assure them about its quality.
Those who sell services or even software can put up a video which depicts how the service/software is used.
You can even include educational how-to videos which will show how the user can take advantage of your product or service in different situations.
4. Get Personal with Live Videos
Creating a certain bond between your brand and potential customers can always be beneficial when it comes to sales.
Live videos are the best way to show your customers that you are more than just a brand logo.
Show people your work environment, how you spend time during your break, how you're having a fun time on a business event, or anything that you feel like by starting a live video.
You should opt for a live video and not for the edited one because it is more genuine and people will know that they are getting the real picture of your team.
There are probably people who follow your company's page on social media but they still haven't become your customers and you certainly wish to change that. By exposing some more personal situations you will get a chance to introduce yourself to those people and attract their intention without contacting them directly.
Post live videos and allow potential customers who are interested in your product to get to know people behind your brand. They will instantly feel more inspired to trust your company and make the purchase.
5. Create Leverage with Expert Interview Videos
You can say good things about your brand and your loyal customers can rave all about how great your products are but all of that can be signed off as a subjective perspective.
That is why you should use videos in which you interview experts about your products. No one can undermine facts and that is exactly what expert's opinion will provide you with.
Let's say that you sell natural beauty products such as face creams, lip balms, etc. You can list all the ingredients and benefits but that can never have the same effect as hearing it from an expert. You can record a video interview with a chemist who will explain why those ingredients are beneficial and who can confirm that the product is truly natural and good for the skin.
Inquire about local experts who can help you out and send a few emails or make a few calls until you find the right person for cooperation. In return, you can offer them a free sample or a trial, depending on what your brand sells.
Finding an expert who is also an influencer will increase your chances to affect the viewers even more. According to a recent study, 49% of people rely on influencer recommendations when making a purchase.
It will be much easier for potential customers to make a decision if they see with their own eyes an expert who they respect claiming that the product is high-quality and worth the purchase.
Over to You
After absorbing all these inspiring ideas about using videos as your sales strategy all that is left is for you to decide where you want to promote your videos. It doesn't matter if you choose to create a YouTube channel or post the videos on your website and social media platforms, the important part is that you get creative.
Don't hold back and don't be afraid that your ideas won't be good enough. As long as you put your heart in it, you can't go wrong. Just have fun while making the videos and watch how the sales will start increasing.
About the author: Pauline speaks Portuguese, English, Spanish and Italian and currently she works as a translator at translation service TheWordPoint. She travelled the world to immerse herself in the new cultures and learn languages. Today she is proud to be a voting member of the American Translators Association and an active participant of the Leadership Council of its Portuguese Language Division.